New Sage50 Dashboards now available
We have now teamed up with Roveel.com who have created an app to provide you with Sage50 dashboards on the go.
This means when you are mobile you can check the performance of your online store and the performance of your sage50 accounts.
This is great for remote finding insights in your data that will help you become more profitable and efficient.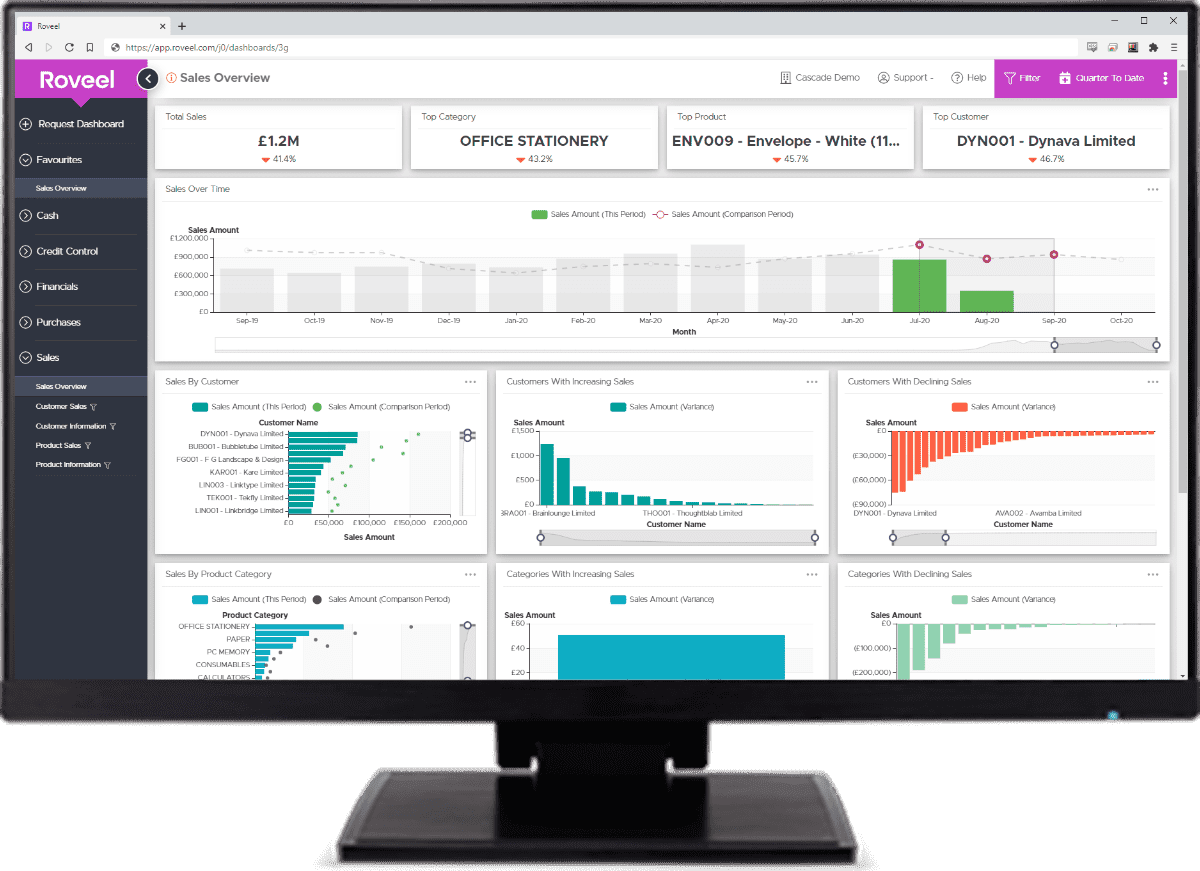 Roveel transforms your Sage 50 data into insightful, vibrant and easy-to-use dashboards.
Cash

Credit Control

Profit & Loss
Balance Sheet

Purchases

Sales
Customers

Products

Suppliers
Save hundreds of hours by diving deeper with drill-down functionality, data visualisations & a variety of business dashboards. Instant visibility for real results.